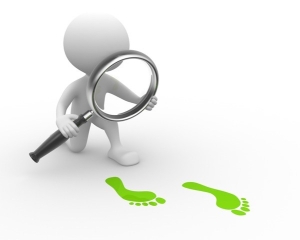 If you are encouraging your technicians to take proactive steps to recommend your products and services to your customers, you may be looking for ways to help them to explore for opportunities to help.  Here are four simple steps that your technicians can take to uncover opportunities to help your customers to be better off.
1. Ask a simple question.
At the beginning or end of each maintenance service call, get your technicians in the habit of asking, "Is there anything else that we can do for you today?"  This simple question will often result in new opportunities that otherwise might go to someone else or go unfilled.
Other questions you may wish your techs to ask include, "Have there been any changes in the building/process/operations since the last time I was here?" or "Have there been any issues or concerns related to the building/process/operations since last time?"
2. Take the customer on a tour of their own facilities.
This approach was shared with me by a seasoned HVAC technician who regularly took his customers on tours.  He used it as an opportunity to showcase the work he was doing, point out equipment that was not under contract and suggest new ideas to make improvements.  His customers appreciated the opportunity to learn more about their systems and he used the time to learn more about the customers' goals and objectives.
3. Follow up on previously quoted work.
No doubt you have several proposals that have been sent to customers that have not had any follow up.  To the best of your knowledge, no action has been taken by the customer, but you are not certain of the status.  In many cases, it will be because the customer has forgotten about them.
Encourage your technicians to speak to the customer about those outstanding proposals.  The customer will appreciate their interest and they will thank the technician if their follow-up prevented something from falling though the cracks.
4. Offer to demonstrate a new technology or software.
Technology is changing at a rapid pace and it is almost impossible for our customers to keep on top of what is going on.  When there is a technology or software that you offer that can help customers get a competitive edge, then you will be providing a valuable service bringing it to your customer's attention.
By taking the initiative to proactively explore for opportunities to help your customers to be better off, not only will you generate more revenues, but your technicians will actually be delivering a higher level of service.  Your customers will appreciate the added attention and see great value as you help them achieve their business goals.
As always, I welcome your comments and questions. You can connect with me via telephone or email or leave a comment right here on the site. And as always, please feel free to leave a link back to your own blog if you have one via the commentluv feature here on the site. If you are reading this blog post via email, you will need to locate this post on my website by clicking here. Scroll down to the bottom of the page where you will find the comment section.
Jim Baston
"I learned that you don't get anywhere by sitting comfortably in a chair."
 – Conrad Hilton