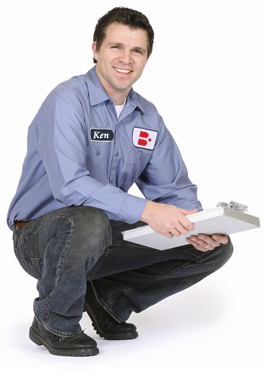 Transforming the Service Experience
"Transform the way your customers think about your technical service personnel and the role they play in enhancing their service experience, and how they contribute to their organizational success."
Competitive market pressures combined with a sluggish economy mean more than ever businesses have to fight for every dollar, and fight for the right to hold, maintain and develop customer relationships. Nothing can be taken for granted any longer.
Smart companies recognize that businesses have an obligation to serve their customers at the highest levels. They realize that they need to step up their game and help customers achieve their goals. Those that fail to meet this obligation are falling short. They are potentially missing out on vital customer interactions and transactions.
Proactive Service® is a mindset of having a keen desire to see the success of our customers – how, through every customer touch point, we can contribute to our customers' overall goals beyond simply keeping their equipment operating in good order. This approach differentiates us from our competitors and adds real value to our relationships. We go beyond being a service company – simply maintaining or fixing equipment – to become a valued service partner by showing customers what more we can do to help them meet and exceed their own business challenges and objectives. In doing so, we attain the highest levels of customer service and we truly become a valued business partner.
The results? Customers recognize the quality of the experience is different, and better than the typical levels of service they receive. They prize their relationships with Proactive Service® providers over all others. When this happens, businesses of all sizes are able to enjoy richer, more enduring customer relationships and are rewarded with more revenue and profitability and higher levels of customer satisfaction and retention.
Components of the Proactive Service® Approach
Proactive Service® encompasses three major components – skills, processes and support. All three must be present to ensure the greatest impact.
Click here for a self-survey on important Proactive Service® attributes.