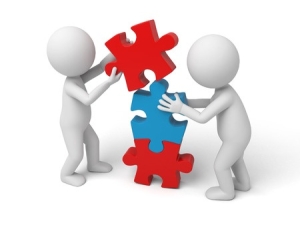 I meet service leaders everyday who encourage their field service teams to make proactive recommendations to their customers of products and services that will help those customers to be better off.  The vast majority of those I speak to however, do not tell their customers they are asking their field service team to do this.  That's a pity.  Proactive recommendations by your field team are a big business differentiator.
Why Don't More Service Firms Promote Their Field Team's Efforts?
Before we look at the how, let's consider the why.  It is interesting to note that most firms in my unscientific sampling do not let their customers know that they have encouraged their field service professionals to look for and make recommendations to help them be better off.  This is true, even though the efforts of the field service team can add tremendous value.  By taking proactive steps, the field service team can help your customers reduce costs, improve asset life, increase productivity and numerous other benefits.
If this is true, then, why don't more firms tell their customers what their field team is up to?  Perhaps it is because these organizations do not feel that the customer will appreciate the real value of these proactive efforts by their field service team.  They may be right.  Unless customers are educated about the value, they may not recognize the significant impact these proactive efforts can have on their ability to achieve their own business goals.
Therefore, one of the important steps that management must take is to inform the customer of this value and use it as an important differentiator in a market that is getting increasingly competitive.  Here's how.
1. Tell the Customer What You Are Doing
The first step is to tell the customer what you are doing and why it is of benefit to them.  Point out that your field team is in a unique position to recognize actions that the customer can take to help them achieve their business goals.  They understand the technology, they can see how the customer is applying it and they understand their own firm's capabilities.
2. Ask the Customer for Their Permission
Once you tell the customer what you are doing, it opens up the opportunity for the customer to give you permission to engage them in this way.
The conversation might go like this.  "Mr. or Ms. Customer, as you may appreciate, our field service team includes some of the finest technical minds in this industry.  We have encouraged them to use their knowledge and expertise to look for ways that our customers can do things better and help them achieve their business goals.  We have asked our field team to proactively speak to our customers about their recommendations.  If during the course of our work for you our field service professional identifies something that they feel would be of significant benefit to you, would you have any objection if they brought it to your attention?"
3. Use the Proactive Efforts of Your Field Team to Sell New Service Contracts
Work with your sales team to create your unique selling proposition that clearly sets you apart from your competitors.  Obviously it will take some thought and it will include the unique capabilities of your organization, but it will likely cover the fact that the customer can expect that not only will their equipment be running really well during the contract, but they should expect to be presented with ideas that will help them to be better off.  Arm your sales team with case studies and testimonials.  Now your sales team will have something tangible to present to the prospect that differentiates you from your competitors.
The highest level of service we can provide is when the customer can confidently claim that they are better off for having known us.  Help your customers see the value of the proactive efforts of your field service team and use this to differentiate your business from your competitors.  These three steps will help.
As always, I welcome your comments and questions. You can connect with me via telephone or email or leave a comment right here on the site. And as always, please feel free to leave a link back to your own blog if you have one via the commentluv feature here on the site. If you are reading this blog post via email, you will need to locate this post on my website by clicking here. Scroll down to the bottom of the page where you will find the comment section.
Jim Baston
"Intellectuals solve problems, geniuses prevent them."
– Albert Einstein