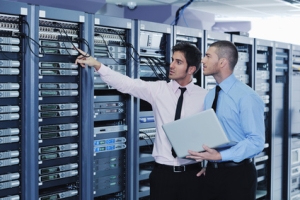 In his book, Coaching for Improved Work Performance[1], Ferdinand Fournies notes that, although there are 16 reasons why employees do not do what they are supposed to do, 99% of the time it is because of only two – they either don't know what they are supposed to do or don't know how to do it.  If you are disappointed by your technicians' efforts in making recommendations to your customers, try teaching your technicians the 5 P's for making recommendations.
The 5 Ps refers to the five steps technicians can use to effectively communicate their recommendations to the customer for those product and services that they feel will help their customers to be better off.  This simple approach addresses why the customer should take action. It is easy to remember and it works as follows:
Permission:  Every recommendation should start with asking "Permission" from the customer to proceed.  It is as simple as stating the topic of conversation and then asking if they have time for that conversation now.  For example, "Mrs. Customer, I just completed the maintenance service and I have a recommendation that will eliminate these unexpected failures and significantly reduce your energy usage.  Would you have just a few moments to talk about this now?" Asking permission shows empathy for the customer's situation and, if the customer is too busy, allows them to reconnect at a more suitable time.
Problem:  The "Problem" is simply a statement of what has been found that would benefit from your recommendation.  Ideally the problem statement can be reduced to a few simple sentences.  For instance, "Mr. Customer, both of your units are over 18 years old and at the end of their useful life.  As a result, you will continue to experience unexpected failures and parts will be increasingly hard to come by.  It's only a matter of time before you experience an extended and costly breakdown."
Proposal:  In this context, "Proposal" simply means a statement indicating what can be done to address the problem.  In our case, our proposal might look like this, "This would be a good time to consider replacing the old units with new higher efficiency units.  Because the existing units are working now, we can schedule the replacements at a time which will cause the least amount of disruption."
Payoff:  The fourth P, "Payoff", refers to the benefits the customer can expect by taking action.  Continuing our example, we might say, "The new units should give you years of trouble free operation and will significantly reduce energy consumption.  Not only will the energy savings pay back your initial investment while your tenants enjoy a more comfortable workplace, but you can relax knowing that you are contributing to a greener environment."
Pose:  The fifth and final P is "Pose" as in "pose a question".  It is simply the call to action at the end of the conversation.  Here are some examples:  "Would you like us to put a proposal together for you so you can evaluate the options?"  "Would you like me to arrange to have someone call you from our office to discuss this further?"  "Would you like us to go ahead with this recommendation for you?"
I encourage you to introduce the 5 Ps to your team and look for opportunities for them to practice.  Set aside a few minutes at each safety/service meeting for the team to role-play for example.  As the field team becomes more comfortable with the approach, they will become more comfortable in using it to make recommendations to the customer that will motivate them to take action.  And, by proactively making more recommendations to customers, your field team will be offering a higher level of service.
As always, I welcome your comments and questions. You can connect with me via telephone or email or leave a comment right here on the site. And as always, please feel free to leave a link back to your own blog if you have one via the commentluv feature here on the site. If you are reading this blog post via email, you will need to locate this post on my website by clicking here. Scroll down to the bottom of the page where you will find the comment section.
"Act as if what you do makes a difference. It does."
 – William James
[1] F.F. Fournies, Coaching for Improved Work Performance, McGraw-Hill, 2000