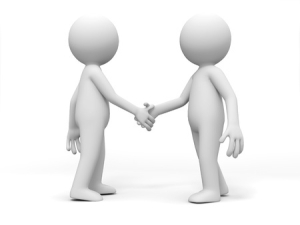 There is a lot of interest in teaching field service technicians to promote services.  This makes sense as the field service professional is in the best position to recognize opportunities and to discuss these with their customers.  To help them, many firms look to courses to train their field teams how to sell.  But, if you're serious about engaging your technicians in product and service promotion as part of your strategy to enhance service levels, then building personal and professional credibility are the most important skills needed for proactive service teams.
Remember That They Are NOT Salespeople
Regardless of how proactive you want your technicians to be, it is important to remember that they are not salespeople and, in the interests of your business success, you don't want them to be.  You want your customers to see them as trusted advisors who are using their expertise to help them achieve their business goals.  The most important skills they need are the abilities to communicate their personal and professional credibility to the customer.
Establishing Trust Between Field Service Professionals and Customers
Field service professionals who are recognized as skilled in promoting services know how important it is that the customer trusts them.  That trust must be in their personal motives (trusting that they are making recommendations in the interest of the customer and not their own) and their professional competence (they know what they are talking about).
These successful field engineers understand that their personal and professional credibility is earned over time by the way they interact with their customers.  They take steps to build their credibility through every customer interaction, regardless of how insignificant it might seem.
Understanding Good Communication Skills
Their success in promoting services is not because they are polished sales professionals, but because customers trust their motives and their judgment and are willing to listen to them and take action.  Understanding good communication skills helps of course.
The ability to present a recommendation to the customer in a way that communicates the benefits of taking action from the customer's perspective helps the customer see the value in taking action.  The skill of exploring hesitation can help customers make informed decisions and avoid problems.  But, if your technicians do not have personal and professional credibility with the customer, they won't be successful in promoting services, regardless of how helpful the recommendation is or how skilled they are in promoting it.
So, if you really want your technicians to enthusiastically embrace your strategy to engage them in business development, focus on teaching them how to build credibility with the customer.  Ensure that they know that they are not selling, but rather providing a valuable service to the customer.  Then provide them with some basic approaches to communicate the benefits of their recommendations effectively so that the customer can make an informed decision.
As always, I welcome your comments and questions. You can connect with me via telephone or email or leave a comment right here on the site. And as always, please feel free to leave a link back to your own blog if you have one via the commentluv feature here on the site. If you are reading this blog post via email, you will need to locate this post on my website by clicking here. Scroll down to the bottom of the page where you will find the comment section.
Jim Baston
"Earn trust, earn trust, earn trust. Then you can worry about the rest."
– Seth Godin