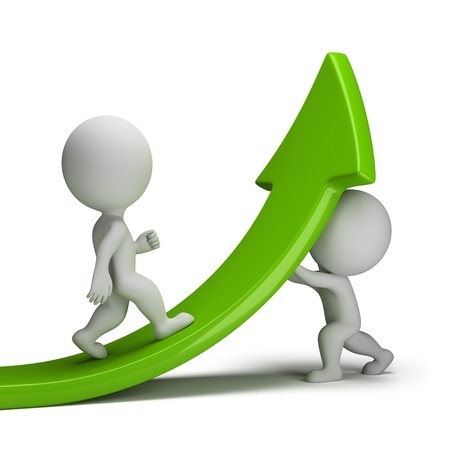 More and more service organizations recognize the value their field service professionals bring when they make recommendations to their customers that will help them to be better off. The challenge is to get the field team to embrace this business development mindset and maintain focus over the long haul.
To achieve this, we would be well served by supporting business development by our field service team like any other service we provide. Here are three things we can do.
1. Support the proactive efforts of the field service team with tools and processes.
Imagine that you have decided to offer a new service for your customers.  Would you simply announce the new service and wish your team luck in delivering on it or would you provide every effort to ensure that the initiative was a success?  I suspect that you would not leave anything to chance and that you would make the necessary investments to ensure that the field team was properly equipped and directed to make the new service a success.
Now think about the field team's proactive efforts to make recommendations of products and services to your customers.  Here are just a few questions to consider:
Have you made the same level of effort to ensure their success in recommending your services as you have in ensuring that they can deliver upon them?
What processes and tools have you employed to ensure that your field team can effectively identify and speak to the customer about your services?
How have you employed your field automation and/or other tools to support the efforts of your team?
Have you defined clear steps for your field team to take when making recommendations?
How will the current status of opportunities identified be communicated and updated?
2. Train the field service team on the details of the service that they are about to deliver and the skills required to do so.
Thinking back to the new service offering:
What training would you provide on that service and how would you explain why it is of value to the customer?
What would you want the field professional to know about the benefits of the recommended service and the types of problems the new service addresses or avoids?
How would you equip your service team to speak intelligently about the new service and explain how it will help each customer?
What skills will you equip your team with to deliver the service flawlessly?
Now consider the business development expectations you have for your technicians:
How will you equip your field team so that they can explain the benefit of their proactive efforts to the customer?
How is this different from simply promoting services?
What specific benefits can the customer expect from the field team's recommendations?
How can the field team present recommendations in a manner that helps the customer see the benefit of taking action?
What specific steps do you expect the field service team to take when delivering on this service?
A field team that recognizes that their efforts are not solely intended for the purpose of increasing revenues, but rather to improve the level of service provided, will be more engaged and enthusiastic in doing just that.  The fact that revenues will rise as a result of their efforts is a secondary reward for their ability to improve overall service levels.  A clear understanding of expectations will also help to engage the team in this important service activity.
3. Measure performance for continuous improvement
Any new service offering will have to demonstrate a return on investment.  Feedback about actual performance against plan will be analyzed and addressed.  Without feedback you or your team would not have a clear view of the effectiveness of their efforts.
The same is true for engaging field teams in making proactive recommendations.  Feedback on their performance will provide insights into what is working well and what is not.  It will give you a clearer view of the effectiveness of the effort and guide steps to make continuous improvement.
An obvious measure is revenue but that is only the tip of the iceberg.  Other related and critical measures are customer satisfaction and retention scores.  In addition, if we are making recommendations that will help our customer to be better off, we should see a decrease in unplanned maintenance and an improvement in overall labour planning.  These are just a few of the measures we can take to evaluate performance.  There are several more.
We Need Ensure that Our Field Team is Properly Equipped
Engaging our field team to proactively identify and recommend products and services to our customers that will help them to be better off is a valuable service.  When we view our field team's efforts as a service, we can take a step back and evaluate if we are providing the right level of support to ensure their enthusiastic participation and their sustained success.  Like any service we provide, we need to ensure that our team is equipped with the right tools, skills and processes and measure our performance against plan to focus on continuously improving.
As always, I welcome your comments and questions. You can connect with me via telephone or email or leave a comment right here on the site. And as always, please feel free to leave a link back to your own blog if you have one via the commentluv feature here on the site. If you are reading this blog post via email, you will need to locate this post on my website by clicking here. Scroll down to the bottom of the page where you will find the comment section.
Jim Baston
"One of the greatest compliments that we can receive is
when our customer tells us that they are better off for having known us"
– Jim Baston